Opportunities in the 

core drilling field.
Comadev syntyi ajatuksesta, että onnistuneet kairaukset perustuvat tyytyväisiin työntekijöihin. Olemme kasvaneet vuosien varrella yhä isommaksi toimijaksi  ja olleet mukana useilla työmailla ympäri Suomea. Meidän uskomuksemme on, että kairausyksikön tärkein osa on ihminen koneen ohjaamossa.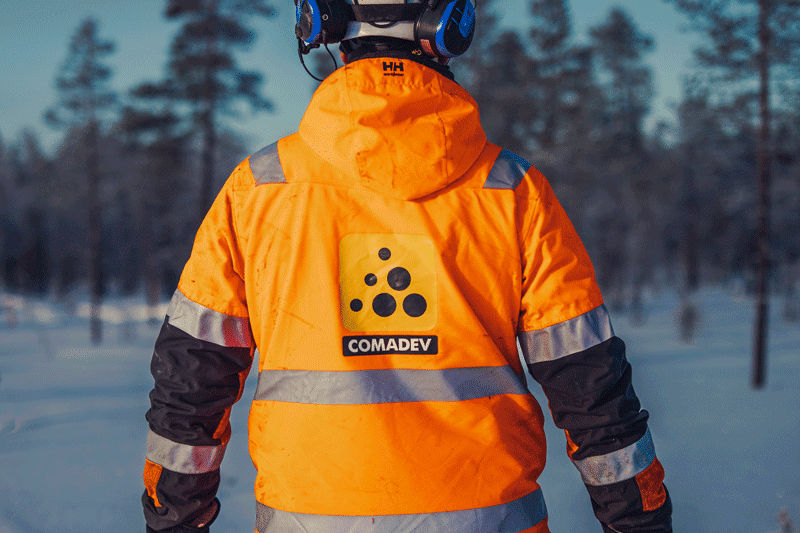 We do all kinds of work in the core drilling industry, and most of the work assignments are with operating and maintaining the machines.
We are constantly looking for experienced workers to join our team.
Asiakkana meillä on useat eri kaivosalan toimijat, joille tuotamme kairasydännäytteitä eri puolilta Suomea.
This work demands flexibility to move according to the different worksites.  
Why Comadev?
Meillä viihtyvät erinomaisesti henkilöt, jotka ovat valmiita tekemään töitä haastavissa olosuhteissa, oppimaan uutta ja arvostavat asioiden vaivattomuutta ja tehokkuutta. Aikaisempi työkokemus alalta ei ole välttämätön, tekevällä asenteella pärjää. Meillä työntekijöitä kunnioitetaan ja asioihin pystyy myös itse vaikuttamaan. Työntekijöillämme on käytössään hyvät ja modernit välineet, joilla työnteko on mielekästä.
Interested?
If you are interested in Comadev as your next employer, contact [email protected]com or call +358 40 773 5064.